7. BananaCulture
Fall 2021
Poster design, information design, public art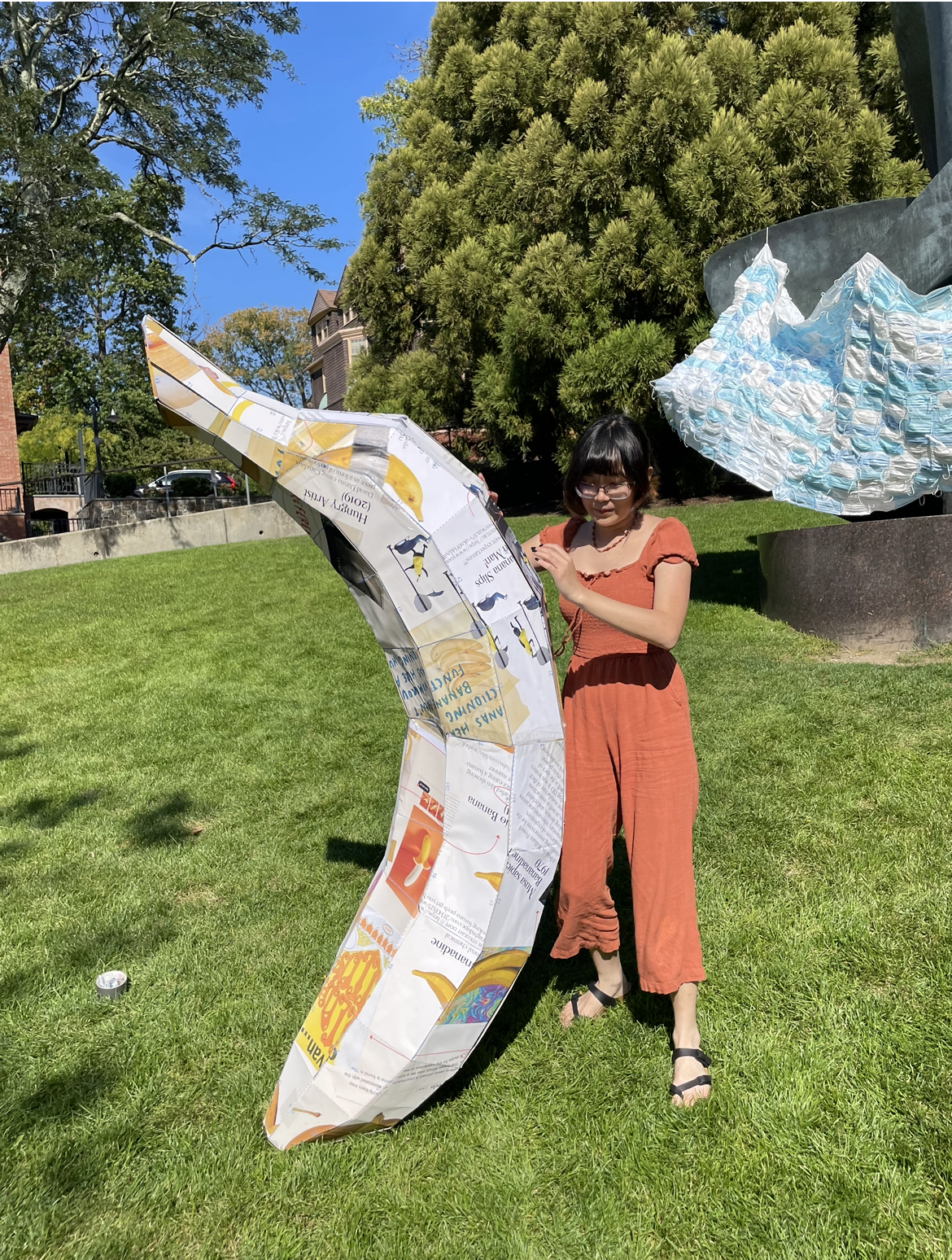 BananaCulture


︎ Class project for Design Studio 3 with professor Lucinda Hitchcock.

︎Poster designed on InDesign, annotative research methods done analog and translated into the digital world.

We started by bringing in an object to class (banana), and then collecting pieces of information from the internet and archives relating to the banana. This collection was annotated in analog and further narrowed down to form a narrative surrounding my object- on the subjectivity of humor as well as the different modes of humor in reference to a banana (referential, slapstick, freudian, etc.) This analysis is mapped onto a poster (24x36), which also folds into a papercraft banana.

The next step was making public works of our collections, so I looked to create a community bonding event in which the public collaborated to make one very large banana made of chipboard. This event spread joy and emphasized the lightheartedness and hilarity of BananaCulture.